The construction of the new house in Hera began on October 1. It is a central house for the mission of Timor and a Formation house for the aspirants. The house is located on land sold by the Dominican Sisters Del Rosario. Land of one hectare next to one of their houses - Primary School and a House for orphaned children, both owned by the sisters. The house is well connected to the road that connects the two main cities of the country and it is very close to the capital, about 15 minutes by car.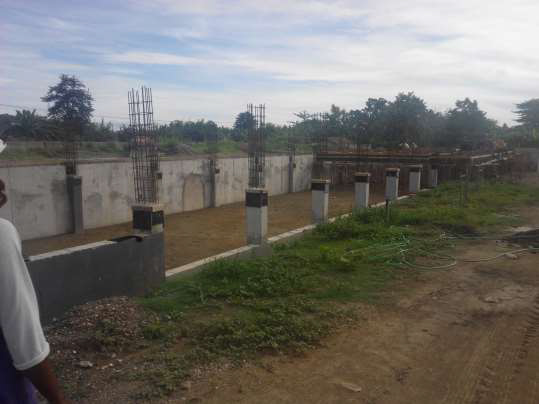 In this area part of the National University of Timor. It will be the university city of Dili in the future. Most of the congregations have some constructions here and some already have a house of formation in this area like the Carmelites, Canocians, Claretians and several female congregations. The diocese also has land for the future to move the minor seminary to that area.
The construction of the house is scheduled to end at the end of November. The design has been made by a Portuguese company. The terrain is sandy because it is at least 1 kilometre from the sea. For this reason, the engineer in charge has made a project with large bases to be consistent.
The company has been doing this work for 5 months. We already have the bases of the first floor. The house will have two floors in addition to the basement, and as usual in the buildings for which we make religious life, one area will be destined for the community and another for public use. The infrastructure will have study rooms, rooms, green areas, among others.
Close to the area of ​​public use, you can access the community chapel. It is a chapel that can accommodate about 80 people, considering that the parish church is 5 minutes from the house.
The approach of the brothers is to make this construction, the central house of the mission and the house of formation. By having more space, we can accommodate more young people with vocational concerns and have other activities for young people or lay people as formation or retirement. As there are many university students in the area and this will increase, in the future it will be possible to have some rooms for a university residence.